$3,000.00
Workshop Dates:
5/5/2012 - 5/19/2012
Location:
Seggiano, Italy (La Casacce)
United States
Join me and a handful of other select artists and art lovers for a painting workshop in Tuscany!
This is your official invitation to spend two weeks painting in Tuscany next May along with me and a few other lucky souls.
I've been honored with an invitation to lead a Painting workshop in the famous, buscolic Italian countryside, and and I'm creating my roster of students. Please let me know if this is something you'd like to do, I'm looking to hear from folks with sincere interest at this point.
Don't just dream about painting in Italy someday. Make it happen with this painting vacation, including all inclusive accommodations as well as transportation within Italy.
"God loves Italy and proved it by dropping Tuscany right in the middle. If there is a more beautiful place on earth, I have yet to find it. Tuscany is a great, rolling, patchwork quilt of green and gold that yields only to the occasional, hilltop castle and surrounding medieval village."
-Jeff Water-workshop artist
Workshop dates May5th-May19th 2012. Deposit not due until March 1st with Full payment due April 1st
Why just dream about painting in Italy, make it happen with this painting vacation including all inclusive accomodations and transportation within Italy.
http://www.magicpalette-skilletworkshops.com/
http://www.lecasacce.net/index_uk.htm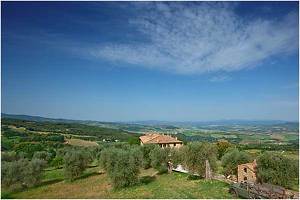 Please reply with an email to orwickillustration@comcast.net with Italy in the subject line with-in the next two weeks to let us know you have a sincere interest in painting and exploring this amazing place.

Please feel free to share this with anyone you think would be interested in joining us.
More information to help you make up your mind.
The Hotel/The Estate
Antica Tenuta Le Casacce dominates the Orcia valley, between Monte Amiata and Montalcino (16 km), surrounded by a park full of breathtakingly beautiful, centuries-old olive trees.
It dates back to 1260, and by the early 17th century it was the site of an important oil press. Only as recently as the 1990s was it renovated, remaining absolutely faithful to its ancient Tuscan features, and even restoring the tradition of producing an extraordinary extra virgin oil, using the local "Olivastre di Seggiano" olives, which grow only here, and give a unique and inimitable oil, which can even boast curative properties due to its high antioxidant content.
The Food (All meals included in price)
The true heart of the estate is the agri-restaurant with the renowned and highly reputed chef Enrico Casini, who was acknowledged as one of Italy's top seven cooks under the age of 35, and a student and collaborator of the great master Luigi Veronelli. Enrico will delight your palate and soothe your soul as you rediscover the splendidly simple local culinary and wine traditions, revisited with all his modern-day experience, knowledge and creativity.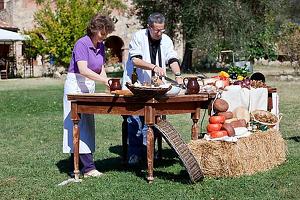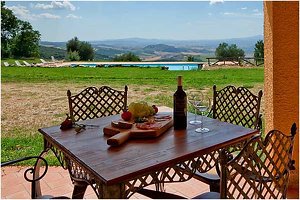 In the midst of the colours, scents and atmospheres of the Orcia valley, chef Enrico Casini brings you the traditional flavours of Italian, and especially Tuscan, cuisine, reworked in the light of his own experience.
Activities
On the Estate, enjoy the splendid panoramic pool, the possibility of treatments from professional masseurs, a charming bowling green, mountain bikes and even a rare purebred Amiata donkey.
The breathtaking natural scenery is ideal for Painting, walking, cycling or riding, with or without a guide, following charming paths or thematic trails, around the estate and beyond, up towards Monte Amiata and Monte Labbro, or down towards the gentle slopes of the Orcia valley.
Just 10 minutes' drive away you can book unforgettable horse rides crossing fields, woods and streams.Included in the class is one day in Florence to visit the David and one day in beautiful Siena. Transportaion to and from the airport in Rome are included.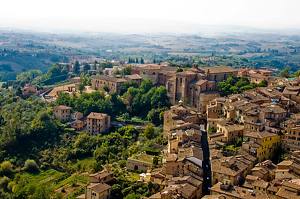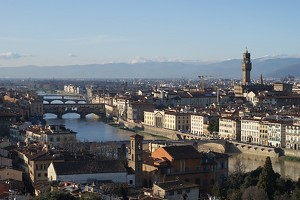 Michael Orwick's Fine Art - Available Works:
Click the following link to view Michael's portfolio of available works: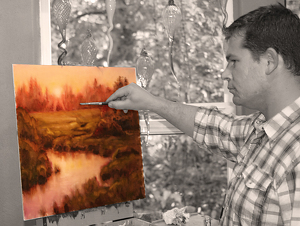 Contact Information:
Bill Sperling
http://www.magicpalette-skilletworkshops.com/
205 431 8227